Do you have special skills such as taxonomy or identifying plants, animals, insects, mushrooms, or other forest-dwelling life? If so, we would love to include you in our Ecoblitz. Contact Rae Schnapp for more information.
Ecoblitz Updates
June 24, 2019: Starting June 29, IFA will have several volunteer Ecoblitz opportunities in the Combs Creek Area of Hoosier National Forest. We will be conducting surveys on birds, fungi, insects, and bats. The insect and bat survey leaders need volunteers who can help transport and set up equipment.
See calendar below, which is subject to updates based on conditions.
Insects
Date: Monday, July 1
Time: Meet at 10 a.m. until around 2 to 3 p.m.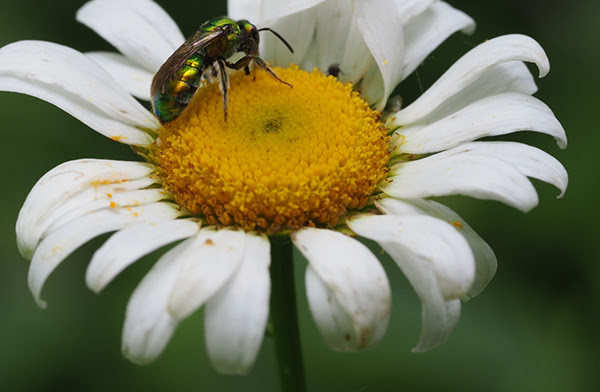 The team will check malaize traps (inverted tents) and possibly do some hand collecting on the eastern and northern sides of the Ecoblitz area. The survey will be led by entomologist, Dr. Glene Mynhardt, and five students from Hanover College.
Date: Monday, July 1 (night survey)
Time: Meet at 8:30 p.m. Survey will extend for two to three hours depending upon the weather.
Volunteers will learn about insects and help carry a generator, lights, and other equipment.
Date: Tuesday, July 2
Time: Meet at 9 a.m. The survey will extend for two to three hours and involve checking malaize traps.
Bats
Dates: Beginning July 8 for about three weeks (Updated)
Times: Varies, depending on Phase
This survey will begin during the first week of July and extend for two weeks. We will confirm the start date by Wednesday.  Mammalogists from Environmental Solutions and Innovations (ESI) will direct this survey.
Phase 1: One to two days, an initial foray to set up listening devices
Phase 2: Three to five days, transport, then set up and take down nets
Phase 3: Tracking the roosts
Let us know if you can help with these bat surveys any time between July 1 and July 19. More details, as well as maps and directions, will be available to those who wish to volunteer.
More information
For all of the surveys, bring binoculars (especially for the bird survey), insect repellent, plenty of water, and good hiking shoes. Bring rain clothes, depending upon the weather forecast.
Ecoblitz Calendar
Past Surveys
Birds
Date: Saturday, June 29
Time: Meet at 7 to 7:30 a.m. until around 1:30 or 2 p.m.
Date: Sunday, June 30
Time: Meet at 7 to 7:30 a.m. until around 1:30 or 2 p.m.
We need birders for this survey, which will be lead by expert birder, Brad Jackson. Even if you're not an expert birder, you can help spot bird movements for identifications by others and learn identifications.
Fungi
Date: Saturday, June 29
This survey will start at the same time and location as Saturday's bird survey. Fungi expert, Ron Kerner, will accompany the bird team. Here's your opportunity to learn about fungi and mushrooms and/or help Ron identify and collect specimens.
We will provide lunch for these surveys. Please let us know if you have dietary preferences.